Sup
Heya guys! Just a heads up on my next convention, WONDER CON!! Wondercon is one of my favorite cons and I hope to see you guys there. Its next week here in San Francisco. Ill have prints for sale at table AA-103, and be taking commission, so stop by!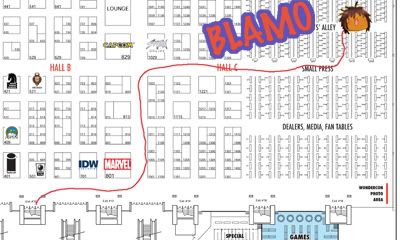 Also there will be a SketchBomb

on Friday. It will be at the Grove at 3rd and Mission in San Francisco at 8 PM [link] . SketchBomb is an open-invitation to any artist of any skill-level to come out and have a good time and sketch.
How it works: We usually alternate between timed themes and free sketching and we always have Show and Yell so people can check out everyone's work. This one may be a little crazy due to numbers so I don't know yet if we will stick to this plan. I'd like to but sometimes SketchBomb becomes a bit unwieldy, hehe.
The Grove has been super-awesome to us. I want SketchBomb to continue to bring them business and great vibes, too. They have good food, alcohol (but you don't have to be 21 to attend), and a bunch of other stuff so it would be great if we all got a few drinks or some food or whatever to thank them for the roof (and so we don't over-stay our welcome).
Anyway I hope to meet more of you awesome cats at some of the up coming cons!
Dj-
2011 CONS!
Who is excited!?! I sure am

this year I will be at.
Wonder Con April 1-3, Moscone Center
Fanime San Jose Convention Center
Anime Expo July 1-4 Los Angels Convention Center
Comic-Con International July 21-24 San Diego Convention Center
and some smaller convention around the area
Commissions and Prints
Sadly commissions are closed D:
But you can always buy a awesome print of my work [link]